Contact Us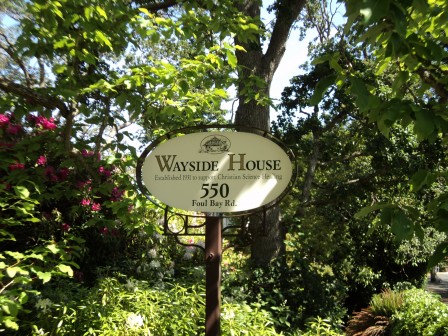 Wayside House
550 Foul Bay Road
Victoria, British Columbia
V8S 4H1
Phone: 250-598-4521
Email: inquiries@waysidehousevictoria.org
Office Manager:
Barb Colwill
Email:  barb.colwill@waysidehousevictoria.org
Coordinator of Christian Science Nursing:
Caroline Holm
Email:  holm.c@hotmail.com
Management Team:
Barb Colwill, Caroline Holm.
Board of Directors:
Linda Adams (Victoria, BC)
Sally Allan (Nanaimo, BC)
Janet Allwork (Vancouver BC)
Justin Marples (Delta, BC)
Chris Weiland (Calgary, AB)

Wayside House is located on Foul Bay Road in the beautiful Fairfield district of Victoria.  Click on the map for a larger size and the street view.