Contact Us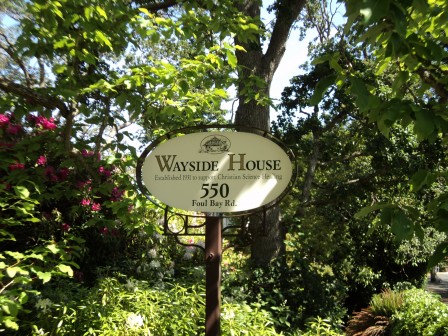 Wayside House
550 Foul Bay Road
Victoria, British Columbia
V8S 4H1
Office Manager:
Barb Colwill
Email Barb.
Coordinator of Nursing:
Caroline Holm
Email Caroline.
Management Team:
Barb Colwill, Linda Adams, Caroline Holm, plus a Board member on a monthly rotation basis.
Board of Directors:
President:  Steven Glover (Victoria, BC)
Vice-President:  Chris Weiland (Calgary, AB)
Treasurer:  Sally Allan (Nanaimo, BC)
Board Member:  Janet Allwork (Vancouver BC)

Wayside House is located on Foul Bay Road in the beautiful Fairfield district of Victoria.  Click on the map for a larger size and the street view.