Posts Tagged 'Christian Science Nursing'
Sunday, September 10th, 2017
A thank you goes out to our April, who prepared this delicious buffet for our Annual General Meeting.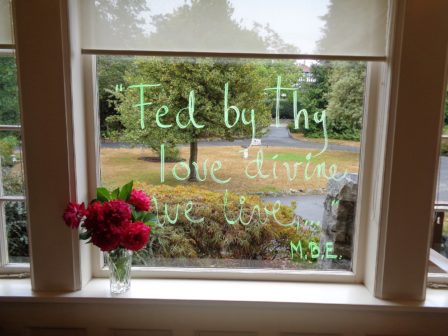 Friday, April 1st, 2016
Former and current Christian Science nursing staff at Wayside House, present for Margit Waterman`s retirement.
L to R: Elaine Coleman, Faye Winchester, Alyson Shone, Deidre Hill, Russ Mott, Dean Wolfe, Hank Peters.
Front Row: Caroline Holm, Margit Waterman.
Friday, February 12th, 2016
We all enjoyed a delicious Valentine's Day Lunch prepared by April.